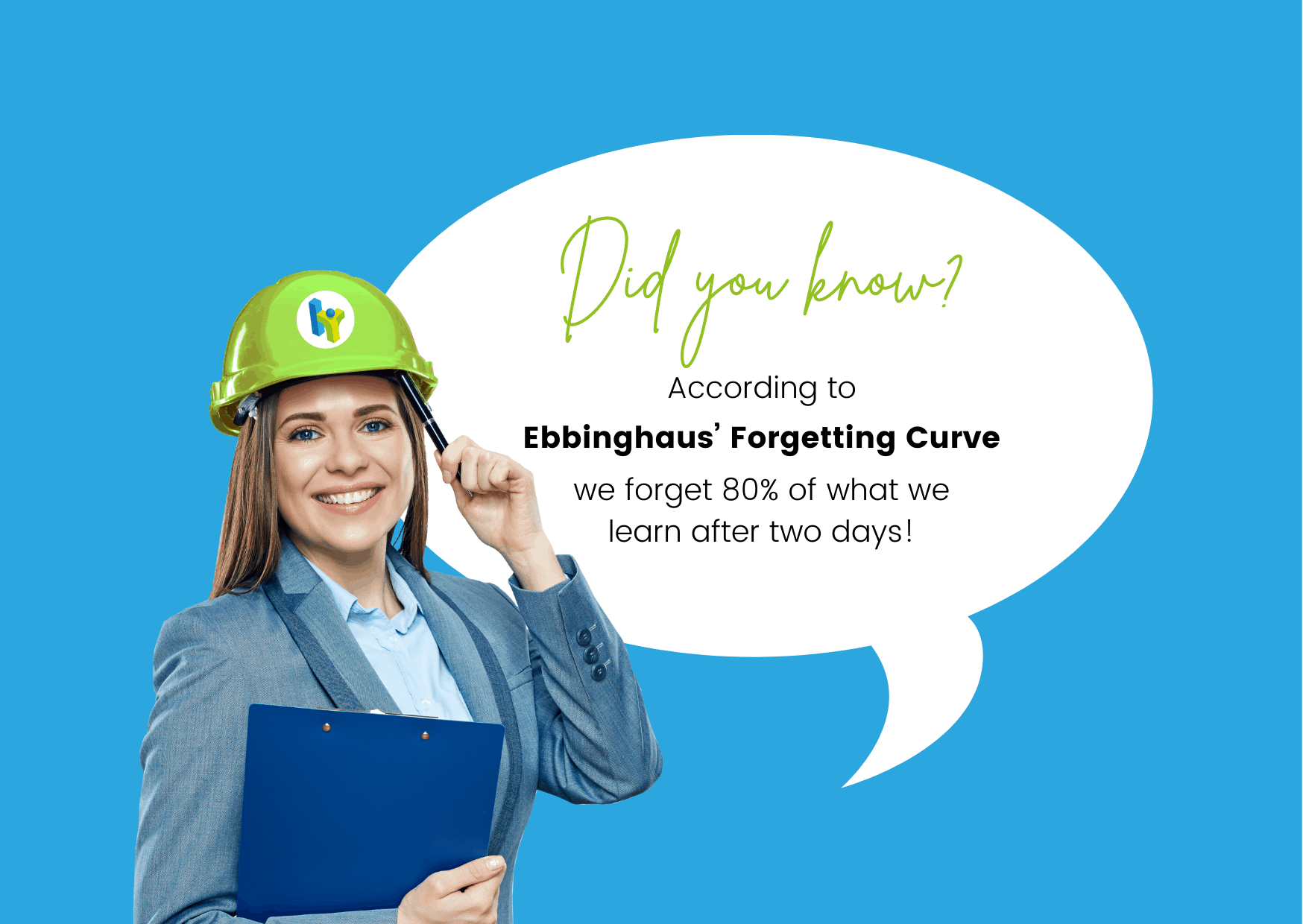 Regardless of how educated you are in your field of expertise, one thing we all know from personal experience is that what we learn fades over time. After all, it is only human to forget things and when you don't apply your knowledge every day it can be difficult to remember the finer details.
What this means for learning is that most of us need a review of important concepts from time to time. And this is where refresher courses come in handy. They address a lack of skill in a certain area and help to fill it in.
"Tell me and I forget, teach me and I may remember, involve me and I learn."
― Benjamin Franklin
Below, we've listed a few reasons why refresher training is so important and shouldn't be underestimated.
Reduces mistakes
Have you noticed common errors in reports or communications that occur repeatedly? It might mean that your employees don't entirely know what the process involves and a refresher course could help reduce these mistakes. Practice makes perfect, and in some ways, that's exactly what a refresher course is.
Increases employee retention
It was found that companies that commit to the ongoing development of their employees have highly committed staff and develop a strong link between employees and the company they work for. Fostering a culture of continuous learning will help you:
identify training needs and skills gaps,
keep your employees safe in the workplace,
increase employee confidence.
Builds long-term memory
Refresher training is proven to build a stronger, longer-term memory. The more often you review information the quicker you can access it when needed. This saves time out in the field and stops you having to refer to other resources.
Helps after a career break
At some point, your employees will go on maternity leave, take a hiatus, or be out sick. A refresher course can help ease them back into the role which they've spent time away from. Well-designed training will bring them back up to speed.
Book training for your organisation
We offer a range of accredited training programmes that are developed to meet the needs of both employers and learners. For more information regarding our refresher and initial courses view our training page or email us at training@humberresourcetraining.co.uk.