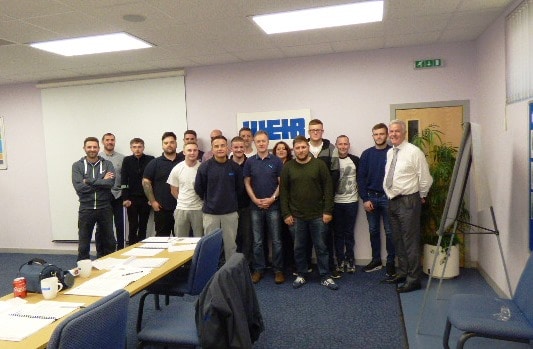 Well done to Weir Group.
They have been using their engineering expertise to make our global customers more efficient since they were founded by two engineers in 1871. Working with their customers to deliver products and services that improve efficiency and lower total operating costs in the mining, oil and gas, power and industrial markets. This week they invested in their staff by allowing the 2nd group to complete the IOSH Managing Safely in the Engineering Construction Industry (ECITB Module 4) with ourselves.
IOSH Managing Safely Module 4 is tailored to the engineering and construction sector. It provides a risk management health and safety qualification, offering supervisors an understanding of the legal requirements and practical actions needed for the health and safety of their teams. This course is part of the Supervisor Competence Framework for the engineering construction industry and comprises the safety knowledge and skills element of the 'Supervisor' level.
Weir says "We have immense pride in our heritage and our history of innovative engineering. We work together, supporting and challenging each other, with a passion to build a stronger legacy for the next generation".
What a great motto!