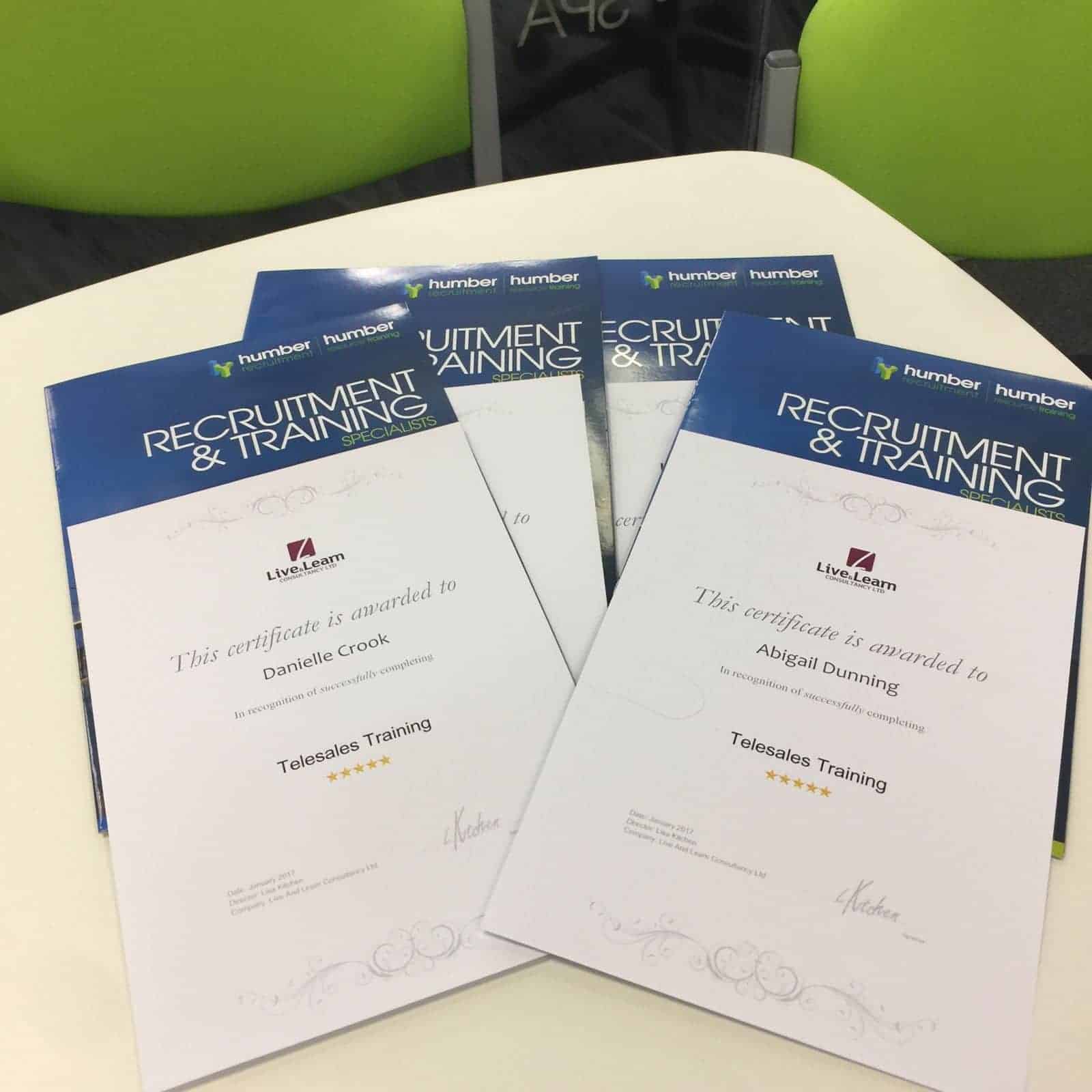 As anyone that has worked in recruitment will understand, time has mastered the art of running away from us. However last week we were all able to leave the office in safe hands and get together for some more telesales training together with some team bonding.
Our Branch Manager Danielle is forever keen to encourage us to pick up helpful new tips and to be constantly refreshed on this essential skill.
Live and Learn, a training company based in Hull, sent Paul over for a day which was engaging, informative and most importantly a fun team day!
So… beware, next time your phone rings and it's someone from Humber Recruitment – you will definitely want to listen!!