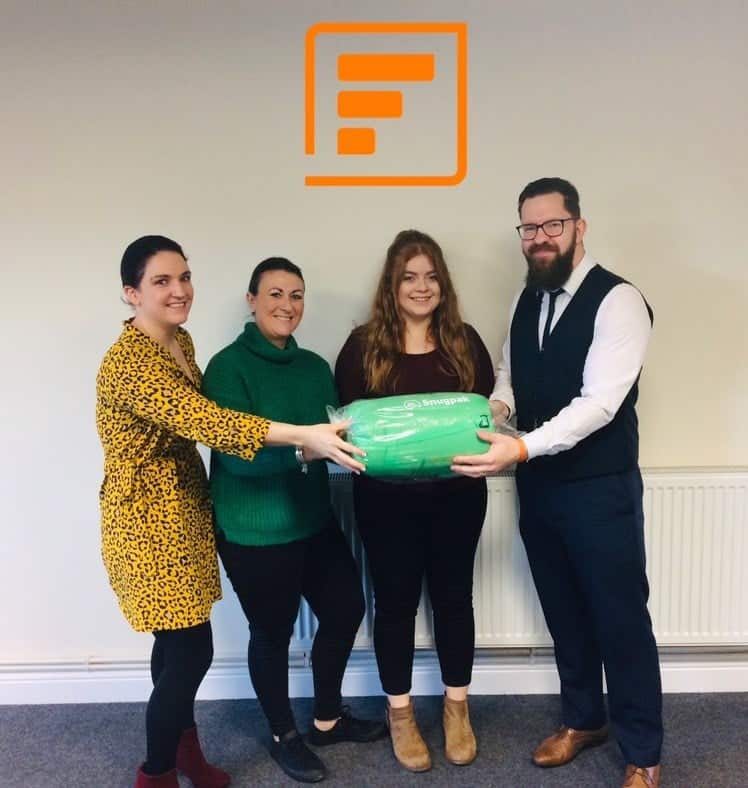 One of Humber Recruitments consultants Mike Burley paid a visit to a valued client Internet Fusion Group today to thank Jenny and Emily for their kind support with his Sleep Easy campaign. Upon Mike's arrival he was generously gifted a fabulous sleeping bag by Webtogs a subsidiary of The Internet Fusion group.
Jenny commented:
"At Internet Fusion we're part of a community sharing a passion, be it an outdoor focus, fashion, equestrian or action sports. We care about our staff, customers, suppliers, partners, organisations and charities. Everyone we work with matters to us, which is why we make an effort to always give back".
Humber Recruitment would like to take this opportunity to thank Internet Fusion for their help throughout this campaign, their kind gift and their continuous support for charity work.
Hopefully Webtogs' sleeping bag will help take the chill off this Friday Mike!