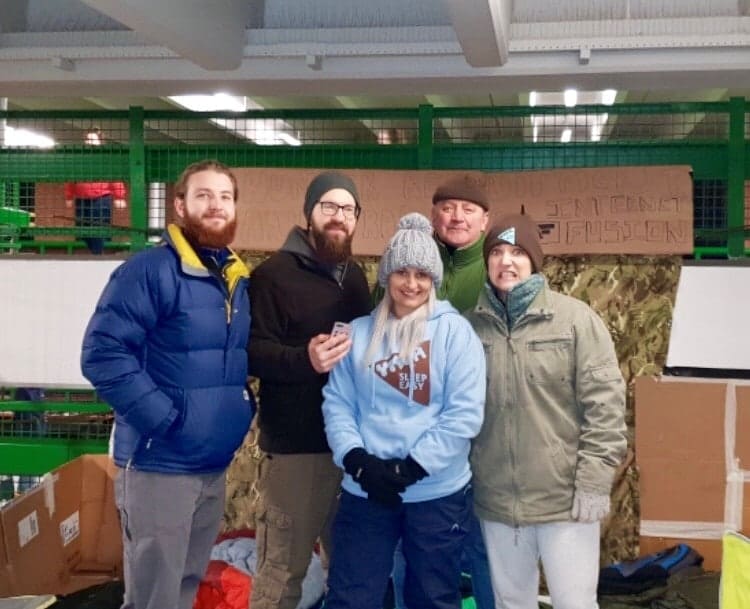 On Friday night more than 150 hardy souls braved temperatures of minus 2 degrees for the YMCA sponsored SleepEasy 2019 which to date has raised over £20,000 for homeless people.
Four of them hoping to raise awareness for this worthy cause we're from our team!
After giving Ian, Mike, Danni and Gail time to thaw out, we caught Mike and asked him for his thoughts on the evening.
Mike said "The event was a tremendous success and I feel proud to have been a part of it. The turnout was brilliant and everyone got along really well. Considering the freezing cold temperatures, the whole evening was good fun. The fact that the total raised is over £20,000 shows how important this was and I already look forward to next years SleepEasy".
We would like to congratulate the team once more for braving the winter chill for this worthy cause on  the 10th sleep easy anniversary. We look forward to updating you in the coming month on the total raised by the Humber Recruitment and Training team once all donations are counted.