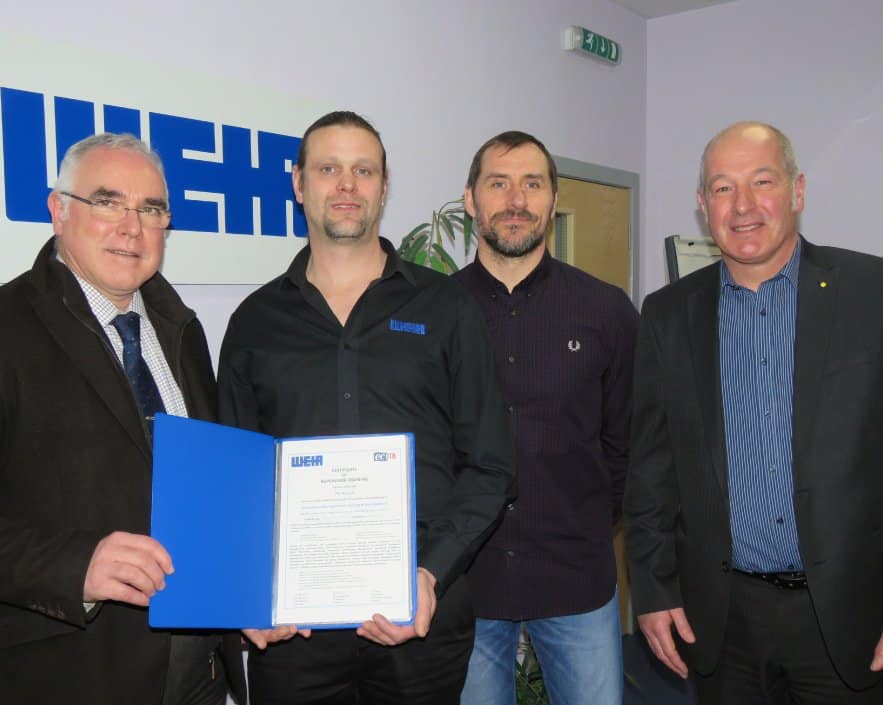 As always, it's been a busy time for us here at Humber Recruitment. We have been working tirelessly to continue building relationships with local business and organisations bringing training and employment opportunities to our candidates.
And it's our work with Weir that we have been able to celebrate as we recently marked a year of working with the organisation. In that time, we have seen many fantastic achievements and milestones, most notably the completion of the SMTD (Supervisory Management Training and Development) training programme with employees who were celebrated at a graduation ceremony. The course is accredited by ECITB and those who successfully passed were presented with their certificates and congratulated on all their hard work.
Moving forward we are proud to announce we have just confirmed another six month deal with Weir Engineering services, and as such would like to extend our thanks to ECITB for their support and funding and Josh Mortimer at Weir for his continued support in our working relationship. We are proud to partner with Weir in providing vital training and support.