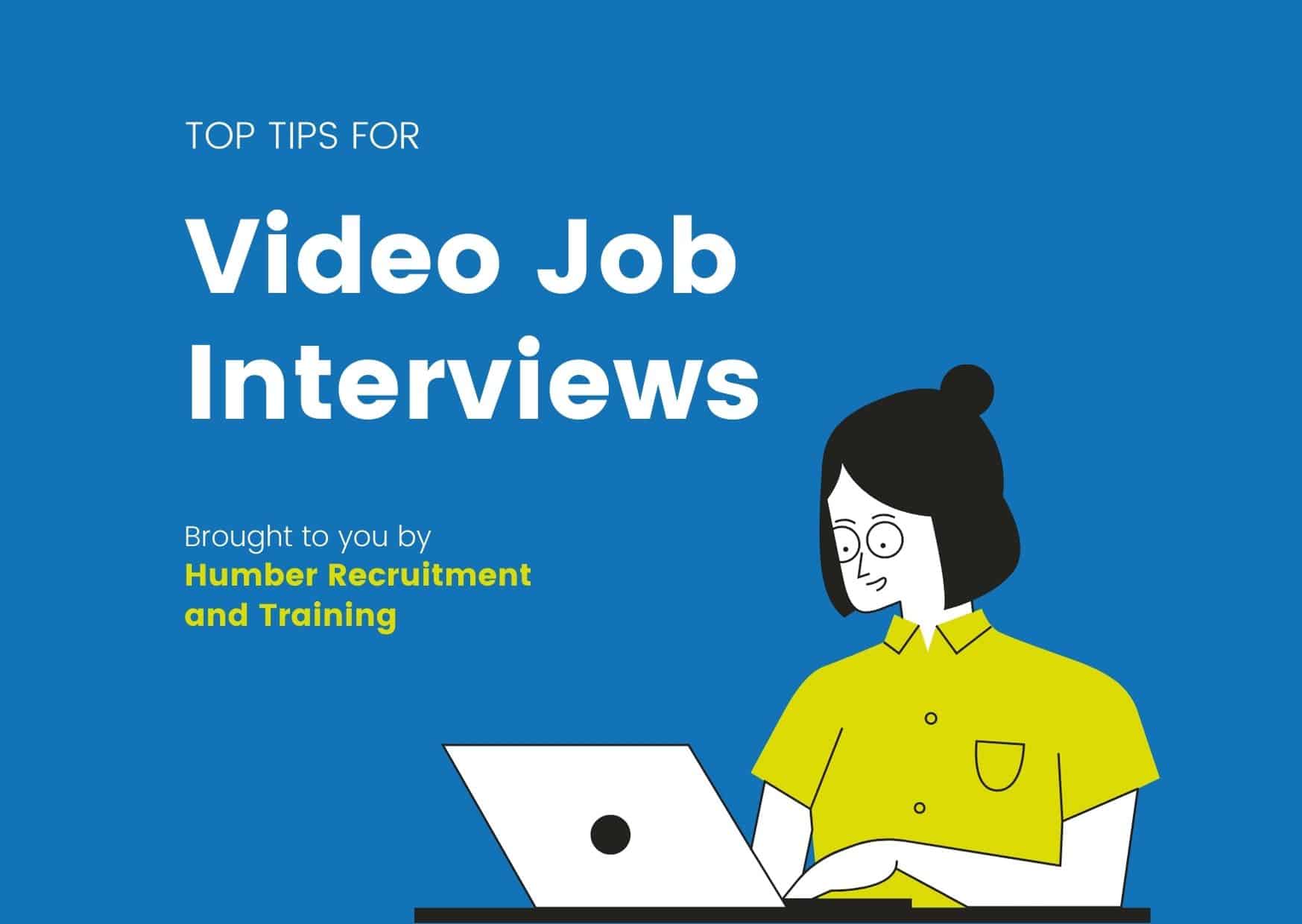 As more businesses are utilising remote processes, there is a good chance that you will need to do at least one of your job interviews via video. Even with restrictions lifting, employers find video interviews convenient and often use them in the early stages of the recruitment process to filter out large numbers of candidates.
This article will give you the essential tips that will help you overcome your fears and make the most of the situation.
Check your tech.
It may seem obvious, but make sure that your device is properly charged or plugged in throughout the interview and that you have a good internet connection. It is also important to ensure your camera and sound are fit for purpose. Perform a technical trial run before the interview to make sure your equipment is working correctly.
Choose the right setting and look the part.
Find a quiet, private, and well-lit place to do the interview. It's best to avoid communal spaces where you can't control the background noise and choose a room with a clutter-free backdrop. To ensure you're properly seen, either use natural light from a window or put a lamp in front of the camera. Finally, remember to look as professional as you would if you were meeting for a face-to-face interview, maintaining good eye contact and body language.
Make use of notes, but don't rely on them too much.
As long as you do it subtly, there's no reason you can't have handy tips nearby. However, the goal is to make connection during the interview, which can be hard to do if you're distracted. Write down key figures and other small snippets, not whole answers.
Timing matters.
Log in a few minutes early so you can be calm and centred when the call begins. During the interview, remember that often there is a delay on the camera. Like on news broadcasts, it is a good idea to wait a few seconds before responding to a question in case there is a delay. Also, don't be alarmed by any parts of silence. Tell your interviewers if you're pausing to write down a few notes, pull up some information for them, or even just formulate your answer to a question. This will reassure them that no technical glitches have occurred.
Make a great first impression.
It's time to focus on what you're going to say to win over a potential employer. Just as you would with any interview, do your research, prepare some post-interview questions and remember to thank the interviewer for the opportunity at the end of your call.
For more career advice, view our news section. Alternatively, contact us today and begin the search for your dream job.