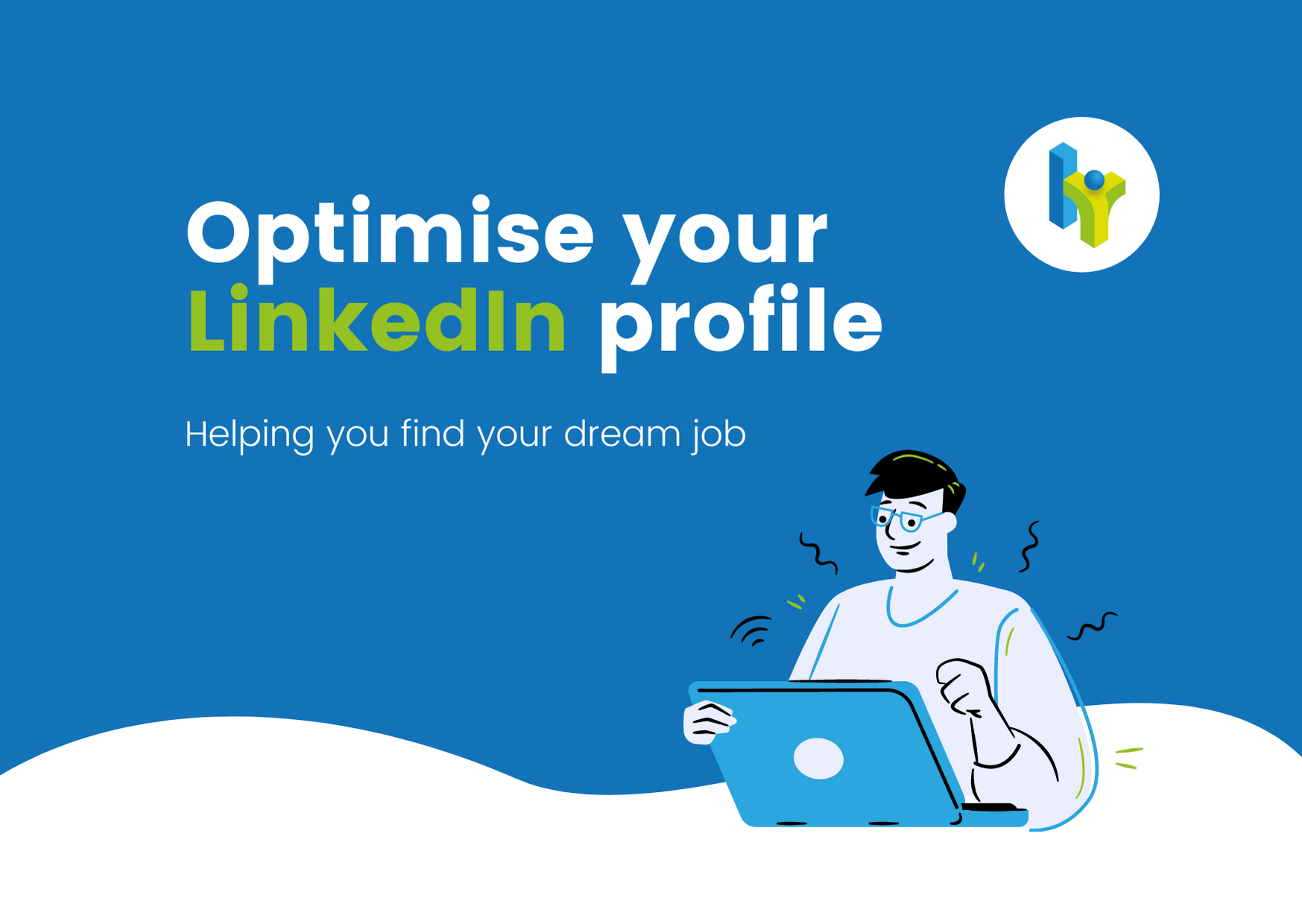 Whether you are looking for a new job, want to learn new skills or discover content and connections that can support your career – LinkedIn is the place for you. With over 700 million members, it is the largest professional network on the planet and having a standout LinkedIn profile is vital to your online presence and job role success.
Something to keep in mind: Employees, customers, clients and other colleagues may read through your profile before meeting you or deciding to schedule an interview.
We have put together some essential tips to help you create a profile that attracts attention, says the right things and will connect you with the right people.
Complete everything
A stand-out LinkedIn profile is always a completed one. Take the time to finish each section to a high standard and ensure your profile remains punchy and direct.
It is important to put a face to your name by adding a profile picture. Your photo is the first impression people will get of you, so make sure you look professional and friendly.
Don't forget to set up your background photo! Adding an image that represents your company, industry or personal interests will make your profile look whole and engaging.
Highlight your skills and experience
Avoid describing the company you work for and focus on what you do for them. Bear in mind that internet readers usually have short attention spans. Instead of long, generic job descriptions, highlight a few accomplishments and measurable results.
Make use of the additional sections such as About, Featured, Education, Licenses and Skills. Simply click on 'My profile', go on to 'Add profile section' and add any relevant features. These offer you the chance to really sell yourself, outlining your education, the skills you have to offer and why someone should want to work with you. You can also ask your connections to endorse your skills and return the favour, helping you look reliable.
LinkedIn allows you to connect other media to your profile like videos, documents, photos or external websites. Get creative with relevant media and if you have a personal website, blog or online portfolio, include a link in your profile.
Make connections 
Growing your network is essential to increasing your chances of being found, whether it is a recruiter, hiring manager or a prospective client. The more common connections you have with any searcher, the higher your profile will be in their results when they search words relevant to your industry or skills.
Start by connecting with individuals whom you know personally, have worked with or met in a professional capacity. If you do decide to connect with individuals you haven't met, such as recruiters or potential clients, send a note with your request explaining who you are why you'd like to connect.
Keep your profile active
By posting quality content and including appropriate industry-related hashtags, you are putting yourself out there as an expert, increasing your chances of getting noticed. To help your content getting noticed, add rich media such as photos and videos.
Remember that LinkedIn is more than an online resume or a broadcasting platform – it's a networking social media site. Take some time to check out what people in your industry are posting, engage them with thoughtful comments and like and share posts that strike you as helpful.
Finally, don't be afraid of having fun! LinkedIn is all about meeting new people and sharing ideas. The first post you share could feel daunting, but it soon gets easier and can really help your career.
Start exploring the platform by following us on LinkedIn and if you're searching for a new opportunity, make sure to check out our latest jobs.